Disclaimer: The text below is a press release that is not part of Cryptonews.com editorial content.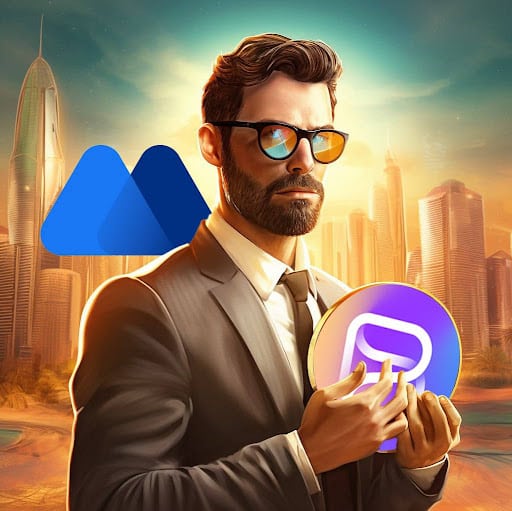 In the fast-paced world of GambleFi, where online casinos and gaming platforms are vying for investors' attention, BillionAir ($AIRB) has decisively established itself as the leading player. The project's Pre-Sale has raised a staggering $6.3 million, solidifying its position as a game-changer in the online gambling and wagering industry.
Pre-Sale Milestone:
BillionAir's Pre-Sale has achieved a remarkable feat, surging past the $6.3 million mark. This remarkable achievement has sparked a frenzy of excitement and FOMO (Fear of Missing Out) among crypto enthusiasts.
Countdown to Next Price Increase:
In just 7 days, the Pre-Sale price is set to rise to $0.045 per $AIRB token, making this a critical moment for those looking to secure tokens at the current lower rate of $0.042.
Fundraising Target:
The Pre-Sale has now raised $6,335,678, edging closer to its goal of $17.5 million.
Listing Price:
When it hits the market, the listing price for $AIRB will be $0.060, making the current Pre-Sale price an attractive opportunity for early investors.
Countdown to Opportunity:
With just 7 days remaining in the Pre-Sale and the price set to increase, now is the opportune moment to join BillionAir and secure $AIRB tokens at the current rate of $0.042. Don't miss the chance to be part of a project that promises to redefine the landscape of blockchain-based gambling.
The GambleFi Revolution:
BillionAir is not just a gambling platform; it's a revolution in the making. By offering professionally designed Raffles, Games, and Betting options, it aims to redefine the online gambling experience. The project encourages cross-platform building, offering participants unprecedented rewards and endless possibilities.
100% Secure and Verified:
BillionAir has taken security seriously. The project is audited and has undergone Know Your Customer (KYC) verification, ensuring a safe and reliable platform for its users.
BillionAir's imminent listing on the MEXC exchange is generating substantial excitement within the crypto and gaming communities. This move will offer accessibility to a global audience of traders and investors, emphasizing the project's commitment to delivering a transformative gaming experience. BillionAir's partnership with the BNB Chain Kickstarter Programme underlines its growing influence and commitment to innovation. This collaboration opens doors to new possibilities and strategic advantages within the blockchain space, further fueling the project's momentum.
While TG.Casino celebrates its success, with a pre-sale that recently crossed the $1.3 million mark, BillionAir has taken the competition by storm, leaving an indelible mark on the GambleFi landscape. In less than two and a half months, BillionAir's Pre-Sale has soared past the $6.3 million milestone, far surpassing the initial funding target. This remarkable achievement showcases BillionAir's strong community support and unwavering investor interest.
What sets BillionAir apart from its competitors is its visionary approach to online gaming and wagering. The platform offers NFT-based raffles, skill-based games, and the limitless potential of $AIRB tokens. This combination creates an immersive gaming experience that transcends conventional platforms, attracting a diverse and passionate community of users.
Staking and rewards are at the core of BillionAir's ecosystem. Users can stake their $AIRB tokens, earning rewards from token pools and a share of platform revenue. The platform's tiered system provides higher Annual Percentage Yield (APY), reduced fees, and an increased chance of winning exciting raffle prizes, making it a highly lucrative proposition for participants.
As the world of GambleFi continues to evolve, BillionAir has emerged as a dominant and innovative force. Its remarkable Pre-Sale performance has not only surpassed investor expectations but has also firmly positioned the project as a leader in the online gaming and wagering space. Whether you're an investor, gamer, or blockchain enthusiast, BillionAir offers an opportunity to be part of a groundbreaking journey that's redefining the future of online gaming
For more information about BillionAir and to participate in the Pre-Sale, visit the official website.