Bitcoin recently exceeded $35,000, surpassing its previous high, and people are excited. The crypto market is waiting for ETF approval, which could increase its price. But, because of economic ups and downs, it's unclear if this trend will continue, affecting other cryptocurrencies too. Right now, bitcoin org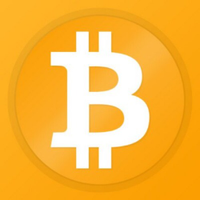 bitcoin org Event OrganiserTechnologyPayment solution
  is around $37,000, and one upcoming catalyst that could change the direction of the price is the halving.
In a recent analysis by Eric Krown Crypto, the focus was on documenting the historical trends of Bitcoin, particularly leading up to the upcoming halving event. Krown delved into the highest prices observed in previous cycles and speculated on what could be expected before the next halving, which occurred in about six months.
Looking at the long-term chart of Bitcoin, covering its entire history, he marks significant events, specifically the halving dates. Krown looks at previous cycles, starting with 2011, where Bitcoin broke a long-term downtrend and reached a significant high before the first halving. Similar patterns are observed in the 2014 and 2018 cycles, with Bitcoin reaching significant highs before each halving event. 
The focus then shifts to the current cycle, with the next halving estimated to be about six months away. Krown notes that, unlike historical cycles, the current cycle has taken longer to reach the highest price before halving. Bitcoin's price has been consolidating and has not yet reached the 618 Fibonacci level, indicating a potential upward movement.
Based on historical patterns, the analyst speculates the highest price Bitcoin could reach before the upcoming halving. He suggests that, if history repeats, Bitcoin could surpass the 618 Fibonacci level and potentially approach the 786 level, indicating a price range between $46,000 and $47,000 per Bitcoin.