The Russian FSB, the nation's intelligence service, has charged a man suspected of donating crypto to Ukraine's military with high treason.
The man, named Alexander Vechirko (54), was arrested by the FSB (Federal Security Service) in June this year – and, following a several months-long investigation, has now been formally charged with "high treason."
In April this year, President Vladimir Putin signed a decree raising the penalty for treason-related offenses to life imprisonment.
Per Tass, Vechirko was born in the Ukrainian city of Vinnytsia, but is now a resident of the Khabarovsk Territory with Russian citizenship.
Vechirko is the first Russian to be formally charged with sending crypto donations to the Armed Forces of Ukraine.
The Ukrainian military has been appealing for token donations from international crypto holders since shortly after the start of the conflict.
Law enforcement agencies confirmed that Moscow's Lefortovo Court also denied Vechirko bail, and ruled that he must remain in custody in the Lefortovo pre-trial detention center for a further three months ahead of his trial.
The FSB believes that Vechirko "used cryptocurrency" to "make transfers of his personal funds through third parties living in Ukraine."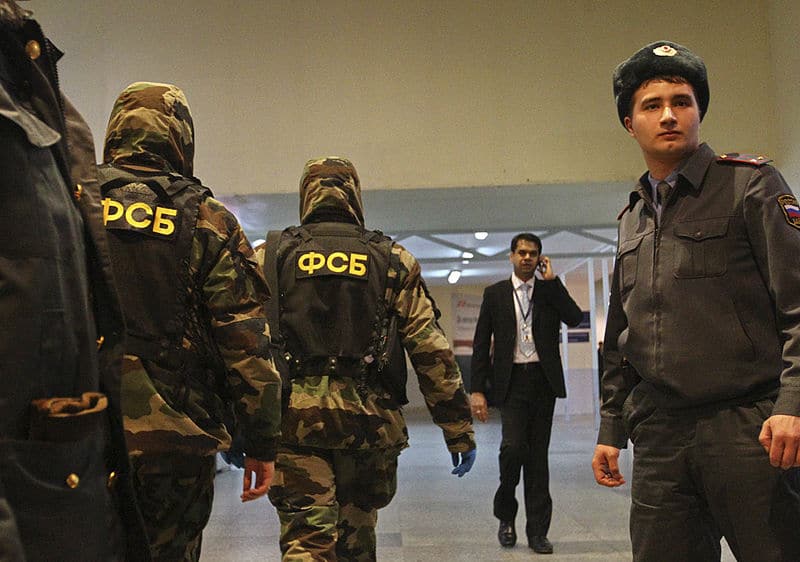 Will Russian Court Convict 'Ukraine Crypto Donor' of High Treason?
Vechirko was described as "an employee of Daltransugol," a coal-producing company that has been hit with a raft of Western-led sanctions.
The coins were allegedly traced to "a [wallet] belonging to a foreign charitable foundation" and were allegedly used to "purchase unmanned aerial vehicles, thermal imaging sights, ammunition, and medical uniforms."
The FSB says it is still its "operational search activities" and "investigation" into the case are ongoing, a suggestion that further details about the donation remain unknown.
It is significant, however, that Vechirko has been transferred to Moscow to face charges – a suggestion, perhaps, that the government intends to make an example of him.
But Vechirko may not be the last Russian to face similar crypto-related treason charges: Earlier this month, a notable social media influencer nicknamed Bitmama was arrested on fraud charges in Moscow.
In the ensuing investigation, the influencer (real name Valeria Fedyakina) was accused of stealing her clients' money and sending it to Ukraine-based charities.
Fedyakina's legal team denies that she sent money to the Ukrainian military, instead claiming that she supports Russia's "special military operation" and actually wants to donate funds to the Russian armed forces.
Earlier this year, the mega-bank Sberbank claimed that over $5 million worth of crypto had been sent from Russian wallets to Ukraine-based recipients since the start of the conflict.